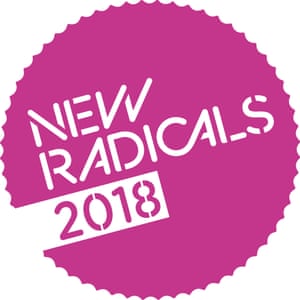 Megan Lucero, director of the Bureau Local, is a bundle of energy. She barely pauses for breath as she describes her team's "mission", which is, in essence, to reverse the decline of investigative journalism at a local level across the UK.
A tall order, then, but it is a mission that Lucero, 30, believes can succeed. Born and raised in California, she came to the UK to take a master's in international journalism at City University and landed a job as the first ever data editor at the Times and Sunday Times straight afterwards. She left to join the Bureau Local when it opened in March 2017 and you get the feeling that if anyone can make it work, it is her.
The Bureau Local was set up by the nonprofit Bureau of Investigative Journalism, with funding from Google's digital news initiative to try to combat the demise of local newsrooms all over the UK. A total of 228 local newspapers have closed since 2005, 40 of them last year alone. In those that remain open, budgets are being cut, leaving reporters severely stretched. The Bureau Local's aim is to work with those reporters to help them dig into data and tell stories that might otherwise go unreported because of dwindling resources.
"We want to find and tell the stories that matter in local communities and hold power to account," says Lucero, who admits to being inspired by the reporting model of the Panama Papers.
"There, you had a central team that did the heavy lifting of the data processing but then brought in news outlets from around the world to work together to break the story in a way that would have greater impact. We wanted to apply that idea just to the UK, bringing reporters together from papers like the Yorkshire Post and the Liverpool Echo to hyperlocals [smaller local titles] and nationals. Rather than each paper trying to make sense of the same set of figures, members work together to sift through vast data sets, building new databases and resources that all can use and share, unearthing patterns that often tell a much bigger story."
Eighteen months on, the Bureau Local has 800 people on board from all walks of life. "We have teachers, lawyers, designers, as well as journalists – people with all kinds of expertise and knowledge participating in committing what we call acts of journalism," Lucero says. So far, the network has broken 35 exclusive stories, including an investigation into funding for domestic violence refuges and another into council finances, which revealed four county councils showed signs of financial crisis and half of the councils in England planned to cut children's services.
Last year, the Bureau Local won the innovation prize at the British Journalism Awards, and in March, it landed a European Press prize for innovation. It is now advising a nonprofit startup in Germany, which plans to adopt the same model.
What next?
"We want to experiment with different forms of journalism," Lucero says, pointing to a live journalism event, Refuge Woman, that's come out of the bureau's domestic violence investigation. "One of the sources in the report, Cash Carraway, is an incredible storyteller so we've funded her to develop a spoken-word standup comedy piece about her life. We've taken that and toured it all over the country to where local Bureau Local journalists have dug into this issue."
Refuge Woman finishes its current tour in London on 8 November.