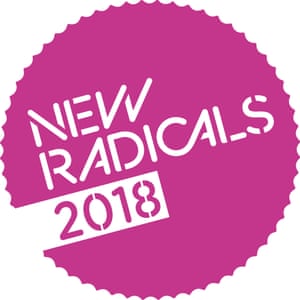 There are 6.5 million carers in the UK and they save the economy £132bn a year. What is the best, most precious thing we could give them in return? "A break," says Hazel Brown, head of carers' services at the Liverpool charity Local Solutions. "If you talk to carers and ask them, 'If I had a magic wand, what could I give you that would support you best?', they will all say, 'Some time away from caring.' I have never met a carer who wants to stop caring altogether, they just want some respite."
Having cared for carers for 21 years, many of which were spent running the Local Solutions-funded Liverpool Carers Centre, Brown knows more than most about the pressures they are under. "It is physically and emotionally demanding work," she says. "And recent research from Carers UK shows 40% of carers have not had a break in over a year."
In May 2016, Brown had a brainwave. Why not ask the city's hotels, restaurants and other leisure organisations if they would be prepared to donate their services to Liverpool's 54,000 carers? The five-star Malmaison hotel was one of the first she approached. "I was so lucky that the person who opened my letter happened to be a carer," says Brown. "She was caring for her mum and also had young children so she absolutely got it. She got me in front of the managing director, who offered free bed and breakfast to a carer and a guest on a monthly basis."
Other hotels, restaurants, theatres, spas and sports centres quickly followed and thus Brown's Mytime initiative was born. "It was amazing once we got one hotel, how many others also came on board," she says.
When 15 Liverpool hotels, including the Hilton, the Marriott and the Crowne Plaza, had signed up, Brown applied for and won National Lottery funding. This enabled her to hire one full-time and one part-time member of staff to run the project. "Then it really took off," she says.
The Liverpool Everyman, the Liverpool Philharmonic Hall, Everton football club and more than 40 other organisations have joined the scheme since then. Carers can choose from a whole range of different breaks and activities to fit around their responsibilities. Friends and family are generally happy to step in while they take their time off. Recent highlights included a gin masterclass in a hotel bar and a group outing to a production of A Clockwork Orange at the Liverpool Everyman theatre.
"One of the best things about it is that everyone gives their services to the carers absolutely free. It's about breaking down the barriers between the private and the public sector. Everyone comes together to support carers," says Brown.
Demand still outstrips supply in Liverpool so her job is by no means done. And her next aim is to take Mytime nationwide. "I'd like there to be no postcode lottery for access to Mytime. I'd like carers to be able to make use of it wherever they live in the UK. So I need to get more people and organisations on board across the country. We're really going to be motoring this coming year."