Wisdom Exchange Tv gathers and shares from people and organizations making conscious-contributions™ in our companies and communities. The views and opinions expressed do not necessarily reflect those of Wisdom Exchange Tv. Links to the original article are found below.
By: Wharton @ Work – Executive Education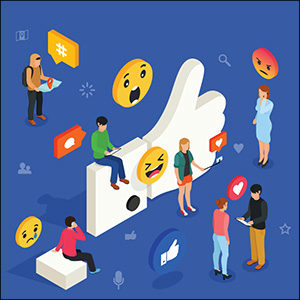 Marketing used to be simpler. You could reach your target audience with television or radio, magazines or newspapers, direct mail or telemarketing. Today, the number of channels has exploded — and what was "in" last week or last month may now be "out." Keeping up with the options, and understanding how best to reach customers on each one, takes time. Even a well-placed ad on social media won't be effective if it doesn't look and sound right for that platform.
The risk of making missteps is growing too. A study by Symantec found that social media mistakes cost major corporations an average of $4.3 million a year. Wharton marketing professor Ron Berman says that while the fear of making a mistake is justified, it should not stop organizations from advertising on social media. (One surprising side benefit, according to Berman, is that having a strong, authentic presence on social media increases employee happiness, lowers turnover, and makes recruiting easier.)
Read more here.
Originally posted on Women Presidents' Organization by Women Presidents' Organization.